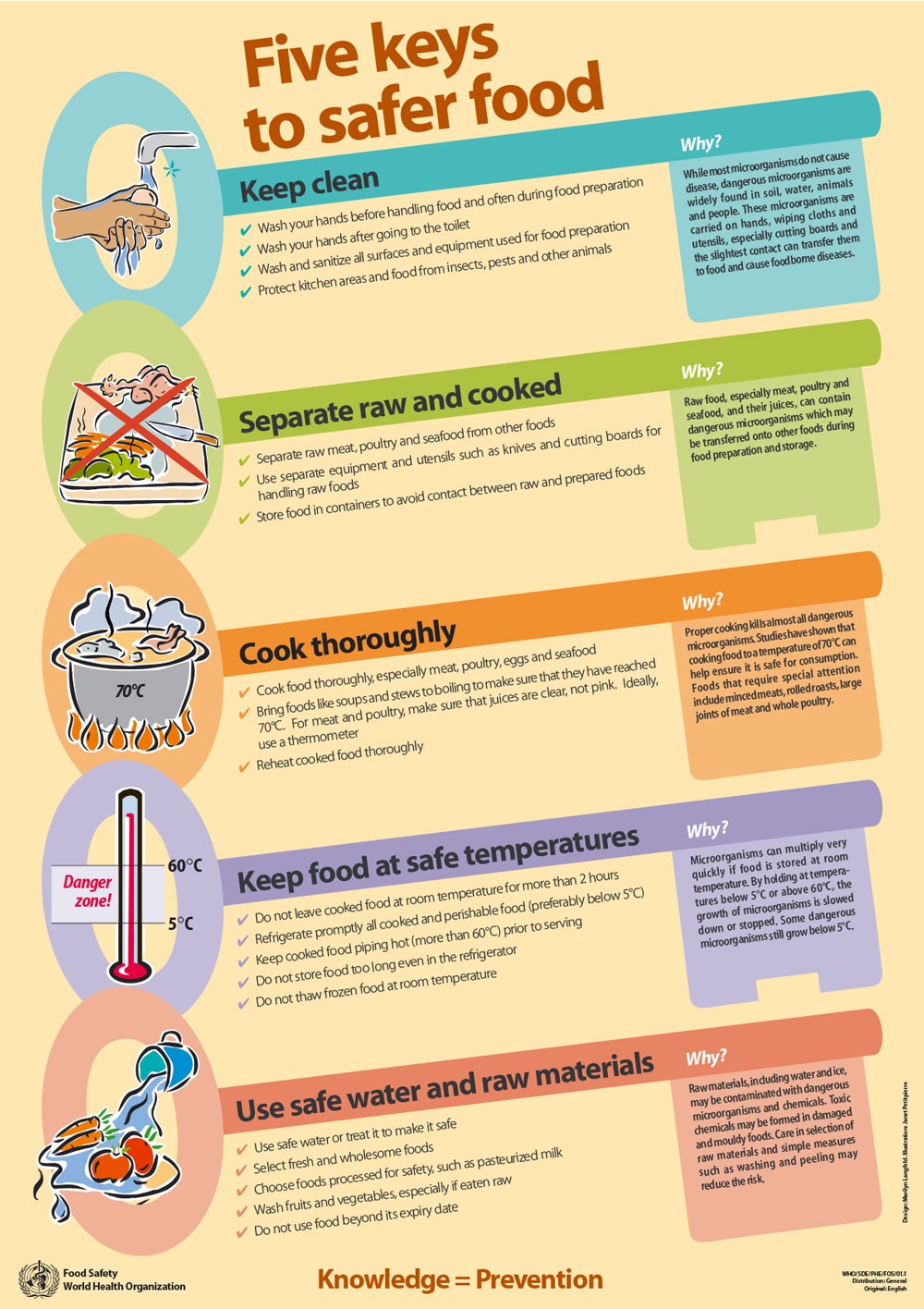 The renowned Peruvian chef Gastón Acurio joined the PAHO campaign that seeks to prevent foodborne illness.
Acurio stars in a series of public service announcements aimed at raising awareness about five key measures that can ensure food safety both in food establishments and in the home, thereby preventing diseases that can be transmitted through food, ranging from gastrointestinal illness to cancer.
The five keys to prevent foodborne illness are: keep clean, separate raw and cooked, cook food thoroughly, keep food at safe temperatures, use safe water and raw materials.
Ensuring that people who come to eat at your restaurant leave happy as well as healthy is as or more important than taste, any magic recipe or good service," says Acurio in the PSA, recorded in one of his famous restaurants in Peru.