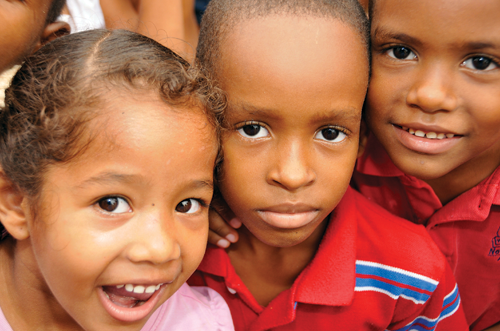 The last six months of 2012 and the first half of 2013—the general period covered by this report—were a time of both continuity and change at the Pan American Health Organization (PAHO), Regional Office for the Americas of the World Health Organization (WHO). During 2012, PAHO celebrated its 110th year, an achievement in itself that was made more noteworthy by the impressive health gains recorded in the Americas over the previous century. These include a gain of 45 years in average life expectancy and an 11-fold drop in infant mortality since 1902, the eradication of smallpox and polio and the elimination of measles, rubella, and congenital rubella syndrome, expanded access to drinking water and sanitation, and significant expansion of health coverage. Today, the Region of the Americas has the highest rates of antiretroviral treatment for HIV/AIDS of any WHO region along with levels of vaccination coverage that are among the highest in the world.

Through several organizational iterations, what is PAHO today—the world's oldest international health agency—played a crucial leadership role in many of these achievements, and the tradition of Pan Americanism it pioneered continues to contribute to health progress throughout the hemisphere and beyond.

The Pan American Sanitary Bureau (PASB), PAHO's secretariat, worked closely with PAHO Member States throughout 2012–2013, providing technical cooperation to advance health, protect achievements, and address both persisting and new challenges. This work was guided by the PAHO Strategic Plan 2008–2013, the Health Agenda for the Americas 2008–2017, and other regional mandates established by PAHO Member States as well as national priorities identified through PAHO's country cooperation strategies (CCSs).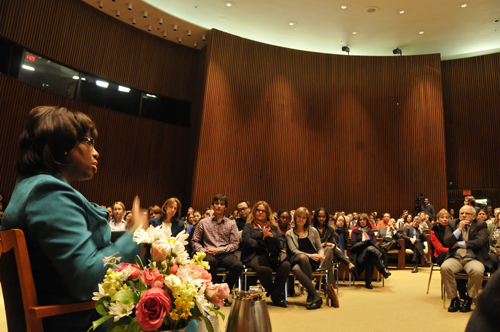 In January 2013, PAHO swore in its 10th Director, Dr. Carissa F. Etienne, formerly PAHO Assistant Director and WHO Assistant Director-General for Health Systems and Services. Over the subsequent three months, the Director conducted a comprehensive and inclusive process of consultation with stakeholders and staff members to identify ways to position PAHO as a flexible, transparent, and responsive organization that brings both expertise and innovation to its collaboration with Member States. This consultative process included two town-hall style meetings with staff at PAHO headquarters and several visits to Member States.

In April 2013, the Director announced a new organizational structure intended to strengthen PAHO's role as the Americas' premier public health agency in a dynamic and complex environment. The changes, effective 1 July 2013, were aimed at maximizing synergy and complementarity in the Organization's core technical programs. As a consequence, a special task force led by the Director of Administration oversaw adjustments in programming, personnel, and administrative processes.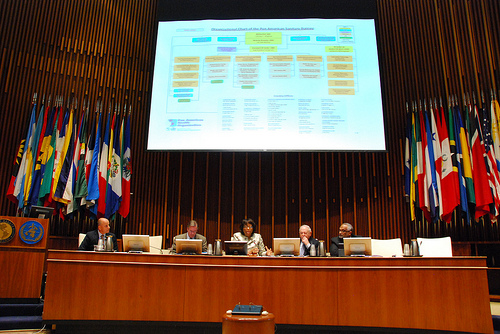 The new structure has five core technical cooperation departments—Family, Gender, and Life Course (FGL); Communicable Diseases and Health Analysis (CHA); Noncommunicable Diseases and Mental Health (NMH); Health Systems and Services (HSS); and Emergency Preparedness and Disaster Relief (PED)—as well as a special program on Sustainable Development and Health Equity (SDE).

In addition, five administrative departments report to the Director of Administration: Human Resources Management (HRM), Financial Resources Management (FRM), Information Technology Services (ITS), General Services Operations (GSO), and Procurement and Supply Management (PRO). Together with PED, three additional departments report to the Deputy Director: Planning and Budget (PBU); External Relations, Partnerships, and Governing Bodies (EPG); and Knowledge Management and Communications (KMC), which provides services to other departments as well as technical cooperation to Member States.

Four special offices report to the Director: Country Focus Support (CFS), Legal Counsel (LEG), the Chief of Staff (COS), and Internal Oversight and Evaluation Services (IES). Two others—the Ethics Office and the Ombudsperson (OMB)— are independent and, together with IES, are part of PAHO's Integrity and Conflict Management System.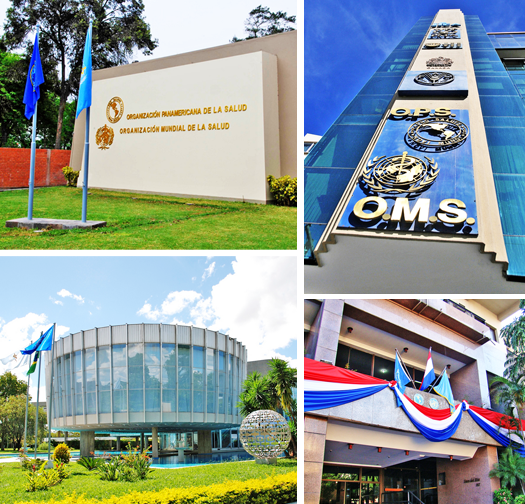 PAHO continues its strong presence in the Region, with 28 country offices in Member States. In addition, the Organization retains management of three Pan American technical centers: the Latin American Center for Perinatology – Women's Reproductive Health (CLAP) in Montevideo, Uruguay; the Latin American and Caribbean Center on Health Sciences Information (BIREME) in São Paulo, Brazil; and the Pan American Foot-and-Mouth Disease Center (PANAFTOSA) in Rio de Janeiro, Brazil. During the reporting period, the former Caribbean Epidemiology Center (CAREC) and Caribbean Food and Nutrition Institute (CFNI) completed the process of transitioning to the Caribbean Public Health Agency (CARPHA) in Trinidad and Tobago, which became operational in January 2013.

PASB played an active role, in consultation with the Member States' Countries Consultative Group (CCG), in finalizing the proposed 2014–2019 PAHO Strategic Plan, which is being submitted to the 52nd PAHO Directing Council in September 2013 for approval. Reflecting the priorities of PAHO's new leadership as well as Member States' collective priorities, the new plan seeks to improve population health through action that advances sustainable development and health equity. This includes action to address social determinants, advance universal health coverage, and incorporate health into all policies, programs, initiatives, and interventions.

The new Strategic Plan differs from the previous strategic plan in that its strategic objectives—redefined as "categories"—are fewer (6 versus 16 in the previous plan) and are designed to better reflect interprogrammatic work. The number of indicators was reduced (from 256 to 106), and they were redefined to measure progress in advancing health status rather than to assess processes. An important feature of the new plan is its inclusion of goals, indicators, and targets on health equity. It also reflects closer alignment with WHO, being the first PAHO strategic plan to follow the finalization of WHO's General Programme of Work, in this case for 2014–2019.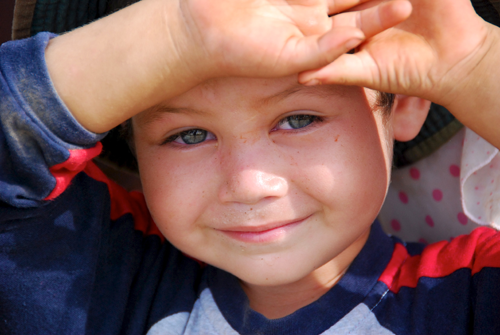 Both the new organizational structure and the PAHO Strategic Plan 2014–2019 seek to enhance the ability of PASB to work alongside Member States to promote health and well-being, reduce the burden of communicable and noncommunicable diseases, advance a multisectoral approach to address the social determinants of health, and foster collaboration toward the achievement of universal health coverage. The Organization's work toward these goals over the next six years will build on a rich body of experience, expertise, and collaboration and on many achievements from existing programs and projects implemented by PAHO or with its support.


Back to top