Expedito Cañaveral, Colombia
Every day, without fail, Expedito Cañaveral treks half an hour on foot, climbing stairs and navigating winding dirt mountain paths to arrive at the house of his neighbor, Alba Gaviria, in the La Honda neighborhood outside of Medellin, Colombia. He never misses a visit because he knows it could be a matter of life or death: Expedito is bringing Ms. Alba her daily tuberculosis medicine.
"To me, health is the most important thing a person can have," says the 54-year-old community leader. "Anytime I can help someone, it´s a win for public health."
Since 2016 in Medellin, 125 community leaders have been trained to identify respiratory symptoms of tuberculosis, collect and send in samples for smear microscopy, and dispense medication to patients, all while keeping the central health team informed.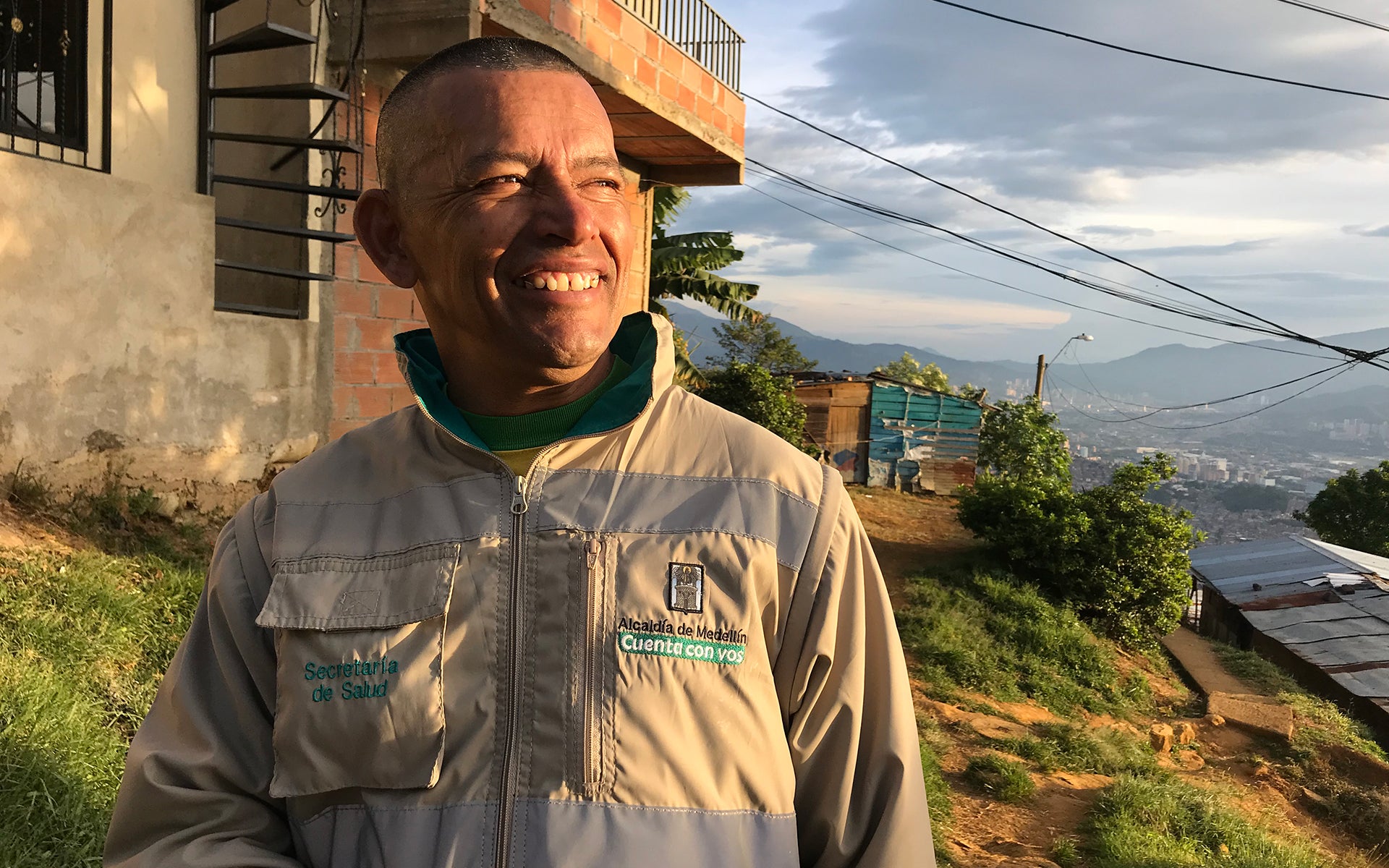 Expedito is one of those leaders. He is part of the Community Epidemiological Surveillance Committee (COVECOM) and Community Peers against Tuberculosis program. The program - whose goal is to reach the most remote parts of the population in need in order to have a healthier city - matches neighbors like Ms. Alba, who, like many people in the community, was unaware of her diagnosis and couldn´t get to her treatment because of economic or health reasons, with Expedito, the neighborhood hero, who monitors her illness and brings her treatment each day.
Every year in Medellin, more than 1,700 people are diagnosed with tuberculosis. Treatment is required for 6 months, including daily treatment at first, which then decreases to three times a week.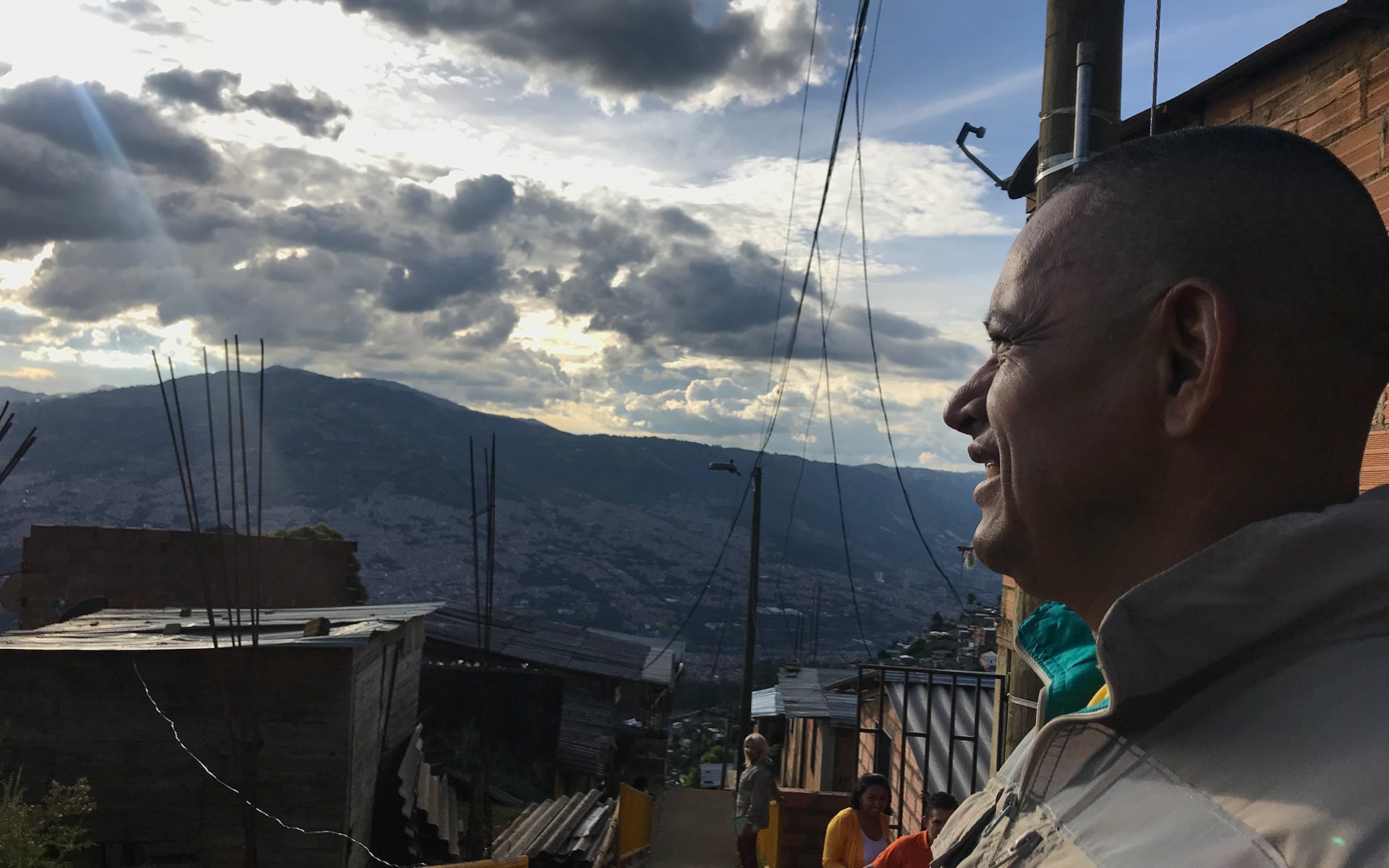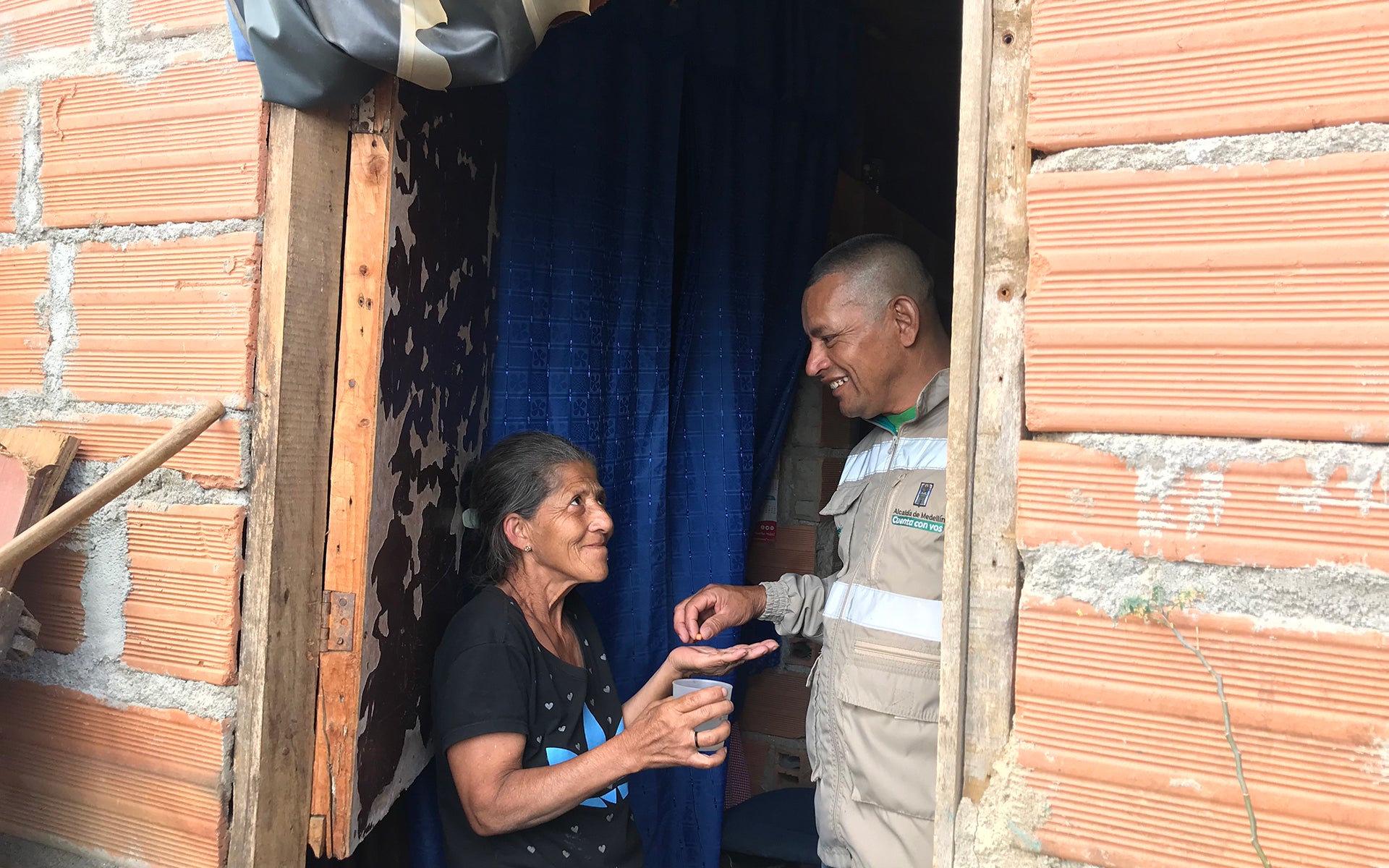 Not only does Expedito bring people their medicine once they´ve been diagnosed with TB, he also helps identify people who are at risk for the disease. "If someone has had a cough for 15 days, I move quickly because they´re at risk," he says. "I alert the health team. I collect a sample. I take the person to the doctor. Then, if they´re diagnosed, I take them their medicine every day if they´re unable to go get it."
The visits are not just clinical in nature though. The human interaction, the trust, and the relationships built are also part of Expedito´s work. If someone is sick, says Expedito, "and I don´t help them, it would make me extremely sad… that´s why I´ve made an effort to learn. So I can keep helping others."