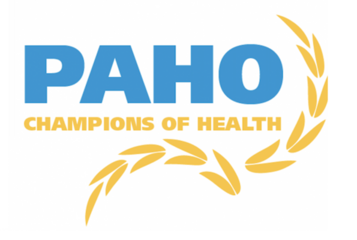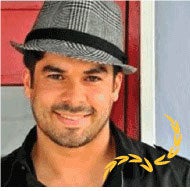 Jerry was born in 1973 as Geraldo Rivera Rodríguez in Humacao, Puerto Rico. His family is rich in musical talent, from Jerry's tropical recording artist father and vocalist mother to his brothers and his younger sister Saned, who all sing and play instruments professionally.
When Jerry was 14½ years old, his father prepared a demo tape of his son and Jerry was signed with CBS Records. His salsa-flavored songs soon became hits in Puerto Rico, then among the U.S. Hispanic population, and then swept Latin America.  His 1992 album "Cuenta conmigo" won three Platinum Record awards in Colombia, Puerto Rico, Venezuela, and the United States, becoming the most sold-out salsa release ever in history. After two decades and with more than 20 albums under his belt, Jerry Rivera is still going strong, performing in Latin America, the United States, Japan, and Spain and selling millions of copies of his recordings.
In 2006, he was named a PAHO Champion of Health and agreed to serve as spokesperson for a campaign to stop violence against women and children, especially in Latin America and among Hispanics in the United States. Rivera added his voice to the growing chorus of celebrities and other advocates urging an end to domestic violence. The song and video "Ríos de dolor" (Rivers of Pain) has become a musical manifesto for Spanish-speaking women everywhere struggling to overcome domestic abuse. "This is just the beginning of a new stage in my personal life that I've now made a part of my professional career," Rivera says. "This message goes wherever I go."

Today, Jerry feels so deeply committed to this cause that he follows a number of cases personally, staying in touch with women who have decided to escape violent homes and try to build a better future. "I am privileged to have been born to a mother who took really good care of me," he says. "I have the best wife in the world, wonderful aunts, two daughters, so I am surrounded by women. I cannot get my head around the idea of abusing a woman."