Mario Kreutzberger - "Don Francisco"
For 53 years, until September 2015, Mario Kreutzberger—better known as "Don Francisco"—was the popular and charismatic host of Sabado Gigante. This Spanish-language variety show was viewed weekly by some 100 million people in 42 countries. Sabado Gigante was considered by the Guinness book of records the longest-running TV shows of the past five decades, reaching more than 90% of Hispanic television households in the United States.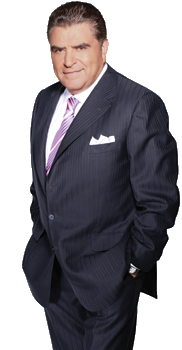 A native of Chile, Don Francisco has combined philanthropy with entertainment for most of his 53-year career. Since 1978, his annual telethon for children with disabilities has raised more than $160 million and financed the construction of six hospitals. The telethons attract huge audiences and have been instrumental in increasing public respect for and awareness of the handicapped and their rights in Chile and throughout Latin America.
During the past decade, Don Francisco has partnered with PAHO to produce media campaigns promoting public-health causes including blood donation, childhood immunization, healthy eating and physical activity, prenatal care, mental health and drug abuse prevention and diabetes preventions. In 2003 collaborate in the PAHO Campaign-"Let's Eat Healthy and Get Moving, America"-promoting prevention of obesity.
In 2005, PAHO awarded Don Francisco its "Champion of Health" distinction for his outstanding volunteer work and his contributions to public health. PAHO continues to receive his support and looks forward to a lasting collaboration with one of entertainment's most popular communicators and a most effective voice for public health in the Region.