Curaçao's new vision of the Ministry of Health, Environment and Nature, 'A healthy Curaçao' refers to a healthy and safe living environment in which citizens are given equal chance to engage and contribute to a healthy environment. For this new health sector approach, from a cure-oriented healthcare to a more wellness oriented and proactive approach towards maintaining health and quality of life, the Ministry has asked PAHO/WHO to provide technical assistance in strengthening their national information system.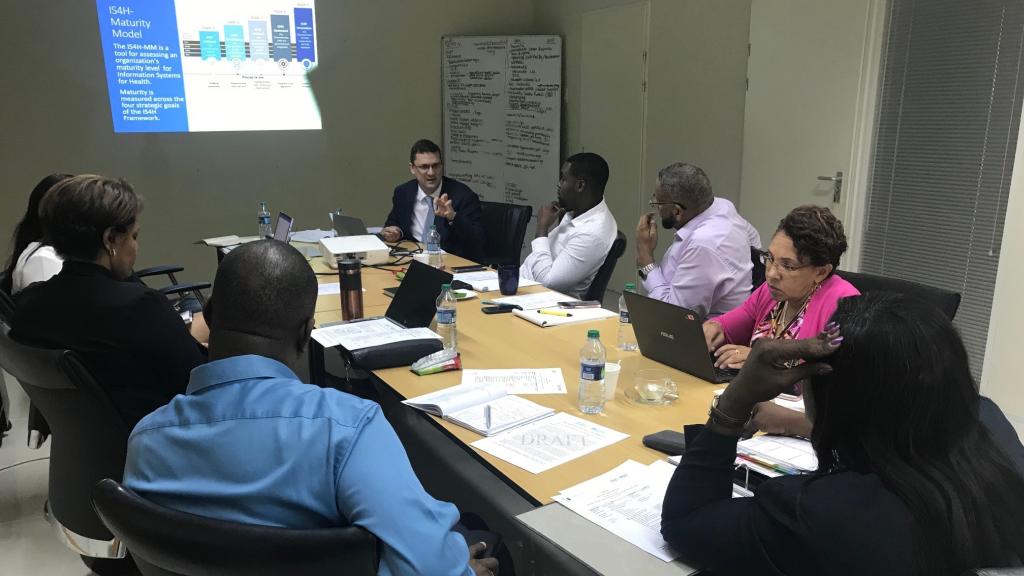 One of the meetings in Curaçao.
To strengthen health and wellness in Curaçao, the Ministry of Health, Environment and Nature has asked for PAHO's help in the improvement of Information Systems for Health (IS4H).
The Information Systems and Platform Unit in PAHO/WHO conducted an assessment of the current state of the country's information systems for health, using the PAHO IS4H Maturity Model Assessment Methodology.